Do I really have to do it?
The answer is yes.  Be like Nike, Just Do It!
I have had many of my younger friends ask me if they actually have to practice social distancing.  In my opinion, this is the MOST IMPORTANT thing you can do to help to decrease the spread of COVID-19.  Or in other words, flatten the curve.  I am not as worried about my peer group getting ill.  For most of us, we will bounce back and have even better immunity from being exposed and having our immune system "exercise its muscles."  But I am gravely worried about those individuals in older cohorts or with preexisting conditions.
Without social distancing, we will see a spike in cases of COVID-19 among all ages.  This means that there will be increased demand for our finite hospital resources- think hospital beds, respirators, even nurses and doctors. If we do not practice extreme social distancing on an individual basis, the reality of what happened in Italy will happen here.  Doctors will have to triage patients and decide if someone's 72-year-old grandmother with severe COVID-19 will get a hospital bed or if it will go to the 40-year-old father of two.  In this situation guess who wins and who loses?
So, the next time you are deciding if you should go to the gym, go to a restaurant or bar, or organize a play date for your kiddos because school is out- I hope you think twice.  For every 500 people in my age group (30-39) who get sick, one person will die.  I certainly would like to flatten the curve and prevent the deaths of people you and I both know.
If you would like to learn more about flattening the curve, here is a great interactive article from The Washington Post: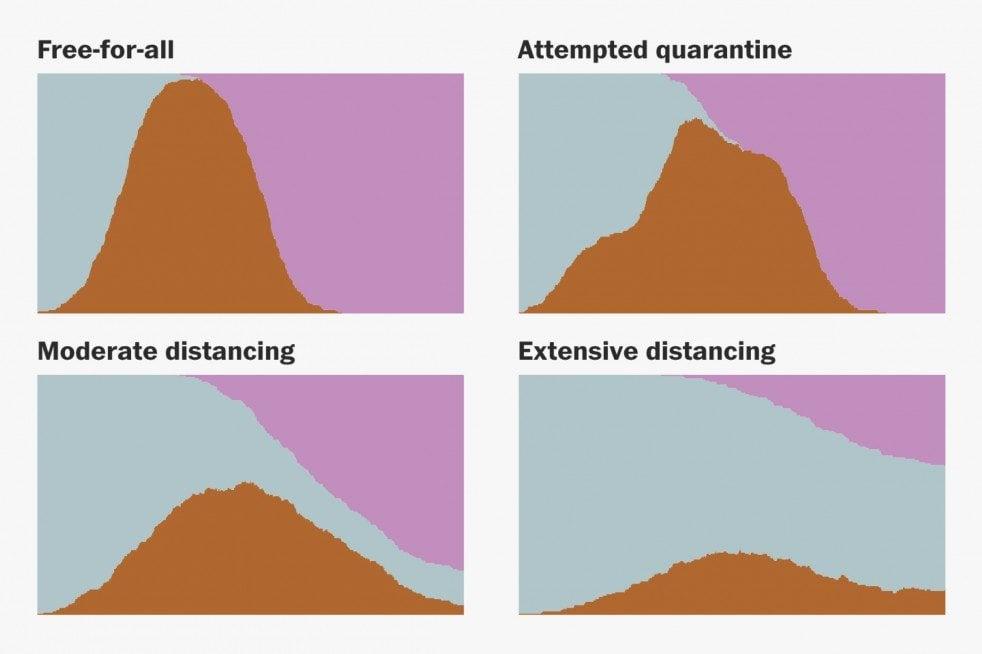 Various forms of social distancing and how they change transmission rates over time.